CHRISTINE
BRAMWELL

SOUNDS LiKE CHAOS associate
---
I enjoy making work that crosses the physical and digital, something that anyone can take part in [as an audience or participant]. I work in an interdisciplinary way, with recent focus on live streamed sound, field recordings and walking. These tools are used to explore changing environments, internal and external shifts.
It started with an idea to document the silence of lockdown, when walking became the [my] primary way to explore outside. Thinking about the different sounds that linger in other communities, experiencing their environments. Now there is more focus on how those sounds transform in our speakers.
I hope to never abandon curiosity, to work with my fears and share my discoveries with our community. I want to not make sense at some points, in hopes that one day it will all fit together. Most importantly, I hope to find ways that prompt compassionate exchange.
GIF
@leopyrata
Scroll to see more ︎︎︎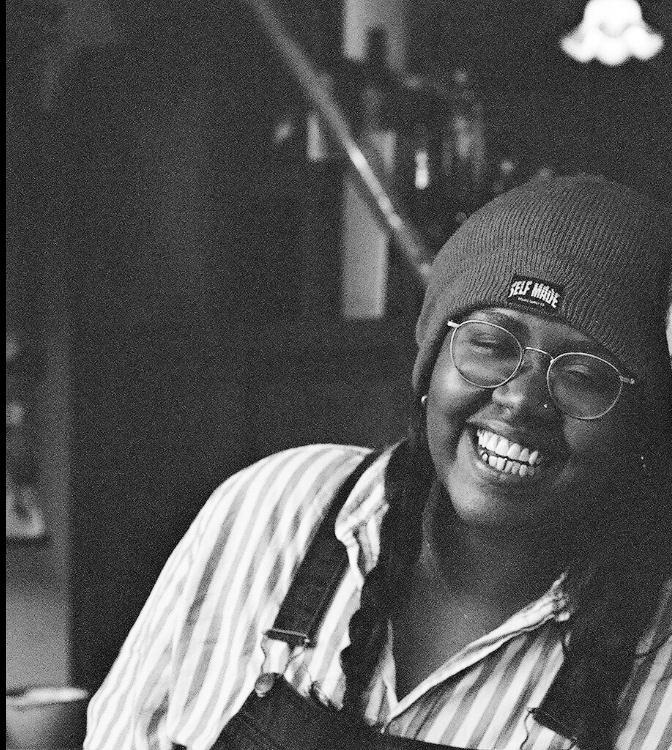 Me and My Feet
(live sound stream walks)
LIVE EVENT 12/13/14 November 2020
7pm-8pm (online)
Me and My Feet is a live streamed sound experience taking you into the dusk of Lewisham. I will be transmitting the sounds of three journeys significant in my life, walking through the past to understand the present.
Bring headphones.
You can drop in at anytime.
Link –
LISTEN HERE
(
the link will only work during the live stream)2020 VISION a new way of supporting young artists to rest, make and emerge from the global pandemic. Made possible by support from Arts Council England and the Albany.